Kitchen Design Basingstoke
Professional Kitchen Design Services in Basingstoke, Hampshire
Kitchen Design Services in Basingstoke, Hampshire
We are a team of experienced kitchen designers who are passionate about creating stunning kitchens that meet the needs and specifications of our customers. Whether you're looking for a new kitchen for your home or a commercial kitchen for your business, we have the expertise and tools to design the perfect kitchen for you.
Our team of kitchen design experts has been designing kitchens for many years and has extensive experience in creating functional and aesthetically pleasing spaces. We use the latest tools and techniques to ensure that each kitchen is designed to the highest standard and meets the specific requirements of each customer. Our team is dedicated to providing excellent customer service, and we work closely with you to ensure that your kitchen design is tailored to your specific needs and preferences.
We offer kitchen design services for both domestic and commercial customers, and we can design kitchens of all sizes, from small kitchens to large commercial kitchens. Our team of kitchen design experts has a wealth of knowledge and experience, and we can help you choose the perfect kitchen appliances, cabinets, countertops, and flooring to suit your needs.
At Kitchen Design Services in Basingstoke, Hampshire, we believe that the design process should be stress-free and enjoyable, which is why we have a team of kitchen design experts on hand to ensure that the process runs as smoothly as possible. We will work with you every step of the way, from the initial consultation to the final installation, to ensure that your kitchen design is completed to the highest standard.
So if you're looking for a kitchen design service in Basingstoke, Hampshire, look no further! Contact us today to schedule a consultation or fill out our online enquiry form to get started. Our team of kitchen design experts is ready to help you create the kitchen of your dreams!
The Different Types of Kitchen Layouts
Explore the various options for designing your kitchen with our comprehensive guide to different kitchen layouts. From traditional U-shaped kitchens to contemporary open-plan designs, each layout offers unique benefits and challenges. Discover the perfect layout for your lifestyle and cooking needs today.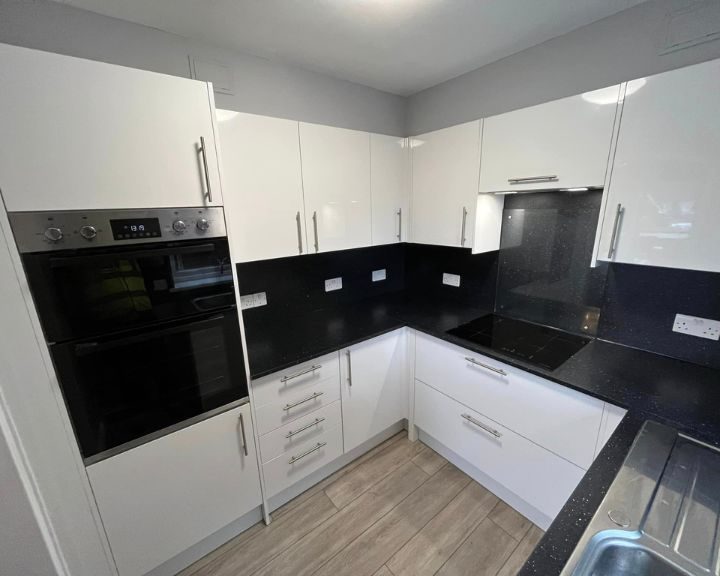 What are the aspects to consider when designing a kitchen?
Designing a kitchen involves considering various aspects such as functionality, style, layout, and storage. It is crucial to ensure that the kitchen meets the customer's needs and preferences. From selecting the right countertops to choosing the perfect cabinets, there are several factors to consider when designing a kitchen.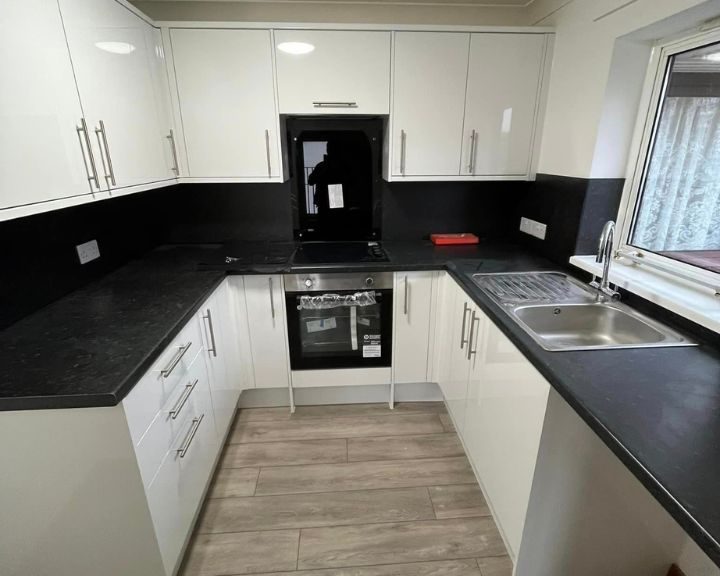 Frequently Asked Questions
Professional Kitchen Design in Basingstoke
Our team of experts have 30 years of experience in creating beautiful and functional kitchens that meet the unique needs of each client. Whether you're looking for a modern kitchen design, or a traditional kitchen, we have the skills and expertise to make your dream a reality.
Our areas of service include:
Aldershot         
Andover
Bracknell
Crowthorne
Farnborough
Farnham
Fleet
Newbury
Reading
Thatcham
Winchester
Wokingham
We understand that each kitchen is different, which is why we take the time to listen to your ideas, preferences and budget to create a kitchen design that meets your needs and exceeds your expectations. Our kitchen design services are designed to be affordable, accessible and customized to suit your requirements.
So if you're looking for a professional kitchen design near you, don't hesitate to get in touch. Fill out the enquiry form or give us a call to schedule a consultation with one of our experts today!