Kitchen Fitters Wokingham
Professional Kitchen Fitting Services in Wokingham, Berkshire
Kitchen Fitters in Wokingham, Berkshire
Basingstoke Kitchen Fitters is a leading provider of kitchen design and installation services in the area. Our team of experts has 30 years of experience in the industry and is dedicated to helping homeowners and business owners transform their kitchens into functional and aesthetically pleasing spaces.
We understand that every customer has different needs and preferences, which is why we offer a wide range of services to meet those needs. Whether you're looking to install a brand-new kitchen, refurbish your existing kitchen, or simply make some updates, our team is here to help.
Our team of kitchen fitters are equipped to handle both domestic and commercial jobs of all sizes, and we take pride in our attention to detail and commitment to customer satisfaction. We use only the best materials and state-of-the-art equipment to ensure that your kitchen renovation is a success.
Here are the services we offer:
Kitchen Design

Kitchen Installation

Kitchen Refurbishment

Kitchen Tiling

Kitchen Worktops

Kitchen Fixtures and Appliances.
We understand that a kitchen renovation can be a big investment, which is why we offer competitive pricing and a range of financing options to help make your project more affordable. We also offer a comprehensive warranty on all of our work, so you can have peace of mind knowing that your investment is protected.
If you're looking for a trusted and experienced kitchen fitter in Wokingham, Berkshire, look no further than Basingstoke Kitchen Fitters. We're here to help you create the kitchen of your dreams, and we're confident that you'll love the results. To get started, simply give us a call or fill out the enquiry form on our website. We look forward to hearing from you soon!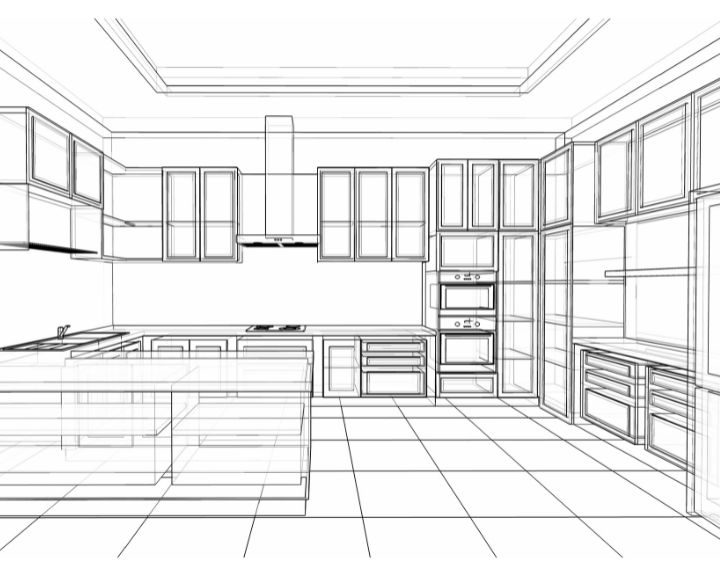 Our kitchen design service is dedicated to helping you create your dream kitchen. Our experienced team will work with you to design a kitchen that meets your specific needs, preferences and specifications. We use only the highest quality materials and the latest technology to ensure that your kitchen design is both functional and beautiful. Let us help you bring your vision to life.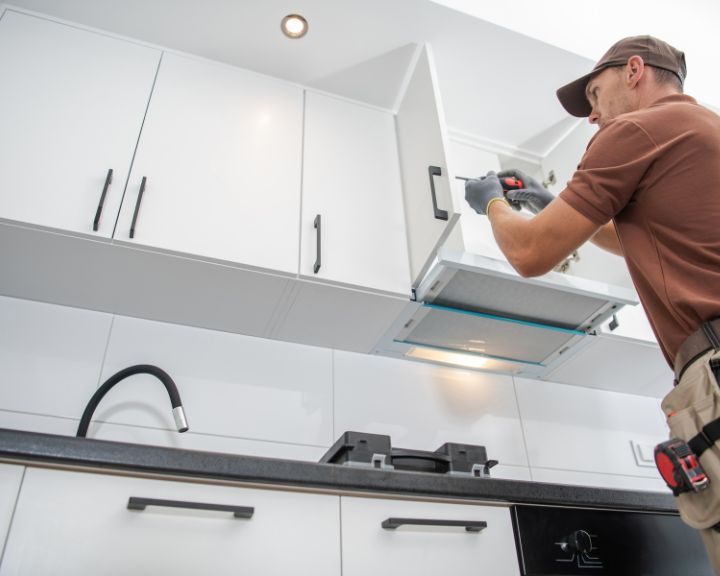 Kitchen Installation
Wokingham
Our business offers comprehensive kitchen installation services, taking care of every aspect of the process to ensure a smooth and seamless experience. From start to finish, our experienced technicians will handle every detail, from taking accurate measurements to installing the kitchen to the highest standards and latest building regulations. Whether you're renovating or starting from scratch, trust us to create a stunning and functional kitchen that exceeds your expectations.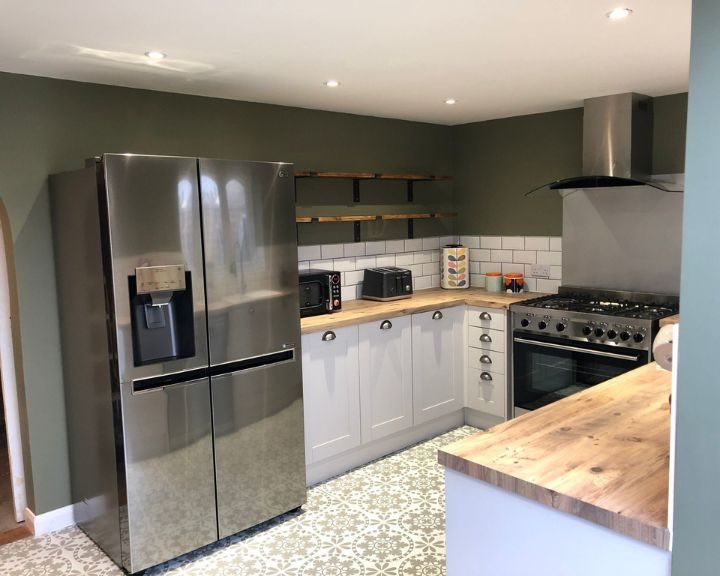 Kitchen Refurbishment
Wokingham
Our kitchen refurbishment service offers a complete overhaul of your existing kitchen or replacement of select parts such as appliances, fixtures and fittings. Choose from a full kitchen refurbishment or select specific upgrades to give your kitchen a fresh, new look. Our team of experts will guide you through the process and ensure a seamless, stress-free experience. Contact us today to schedule a consultation and learn more about our kitchen refurbishment options.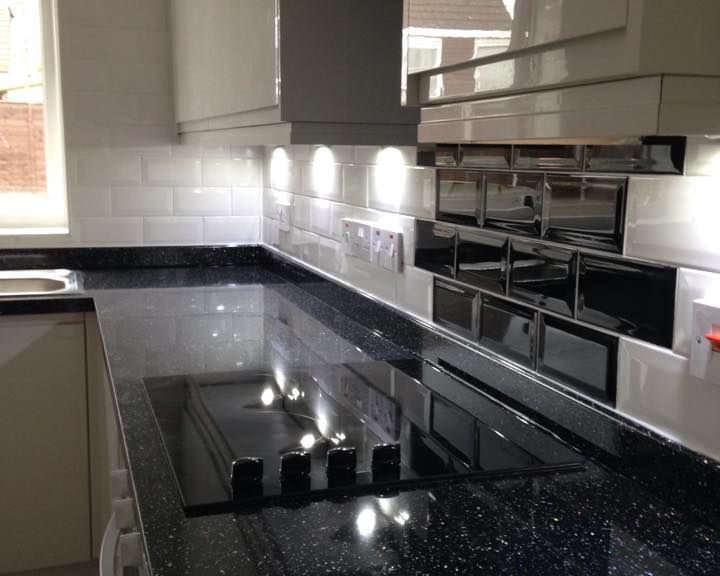 Our kitchen tiling services cater to all your needs, whether you want to add a touch of elegance to your kitchen or improve its functionality. We provide floor and wall tiling services, using a wide range of tiles to achieve the desired outcome or effect. Our tiles come in different styles, colours, and finishes, from classic ceramic to modern glass and stone tiles. Our team of experts will help you choose the perfect tiles to complement your kitchen design and make your kitchen look stunning. Contact us today to transform your kitchen with beautiful tiling.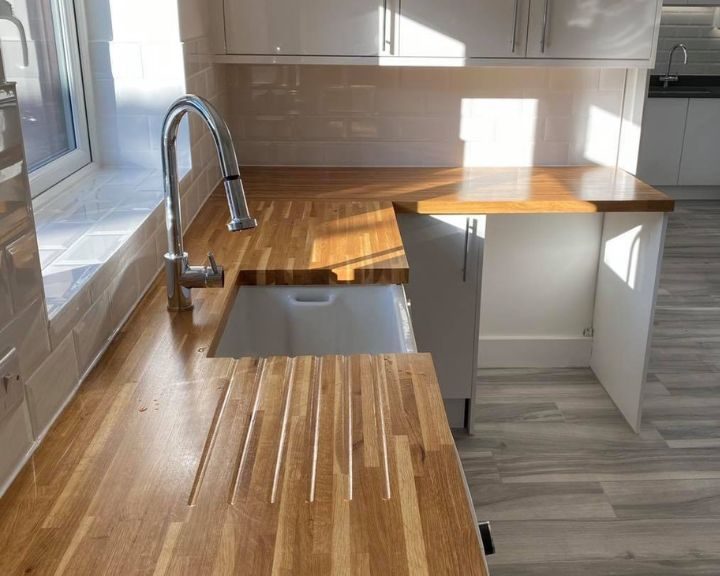 Kitchen Worktops
Wokingham
Our business specialises in providing top-quality kitchen worktops to our customers. We understand the importance of having a functional and aesthetically pleasing work surface in your kitchen. Our team of experts is here to help you choose the right worktops for your needs and style preferences. We offer a wide range of materials including granite, quartz, laminate, and solid wood. Whether you want to upgrade your existing worktops or install new ones, our team can handle the job efficiently and effectively. Get in touch with us today to learn more about our services and worktop options.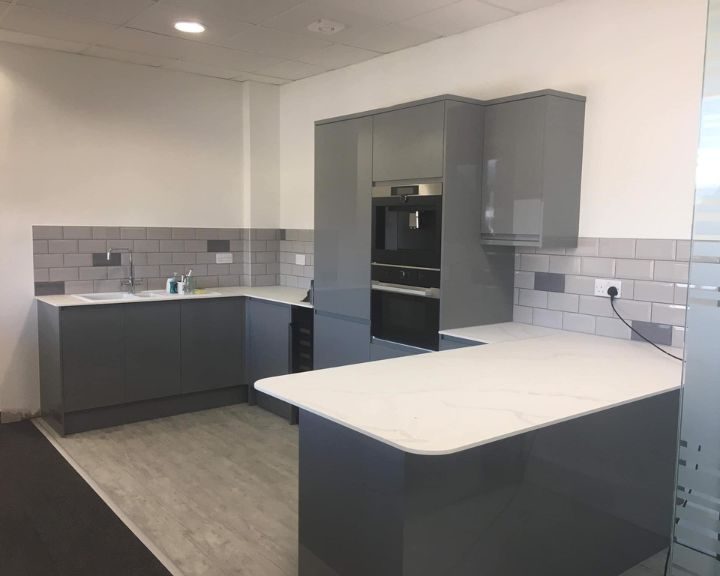 Kitchen Fixtures & Appliances
Wokingham
Our business offers a comprehensive kitchen fixtures and appliances service, ensuring that your kitchen is not just functional but also stylish. We can install a wide range of fixtures and appliances including cookers, dishwashers, ventilation systems, cabinet handles, and taps. Our team of experts will work with you to find the perfect solution for your kitchen and provide a seamless installation process. Upgrade your kitchen today with our top-of-the-line kitchen fixtures and appliances.
The Benefits of Choosing Basingstoke Kitchen Fitters
Basingstoke Kitchen Fitters is the premier choice for kitchen installation in the area. With our experienced team and commitment to quality, there are numerous benefits to choosing us. From our extensive design process to our commitment to customer satisfaction, you'll be assured of a hassle-free and enjoyable experience. So why not take a look below and see why we're the best option for your kitchen installation?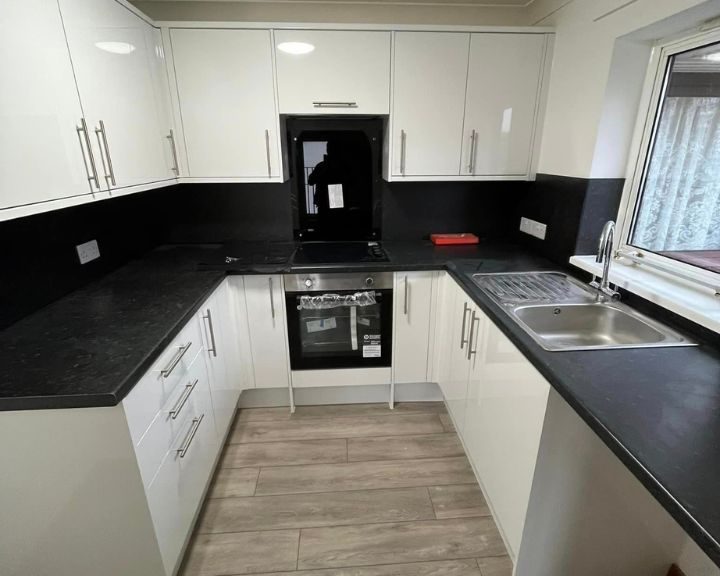 Professional Kitchen Fitters in Wokingham
Our kitchen services offer a wide range of options to meet your needs and exceed your expectations. Whether you're looking for a full kitchen renovation or just a simple upgrade, our team of experts are here to help. With a focus on quality, affordability, and customer satisfaction, we guarantee that you'll be happy with the results.
Here is a list of the other areas we serve:
Aldershot

Andover

Bracknell

Crowthorne

Farnborough

Farnham


Fleet

Newbury

Reading

Thatcham

Winchester
So if you're ready to take the next step in your kitchen journey, give us a call or fill out our enquiry form. Our friendly and knowledgeable team will be more than happy to assist you with any questions or concerns you may have. We look forward to working with you to create your dream kitchen.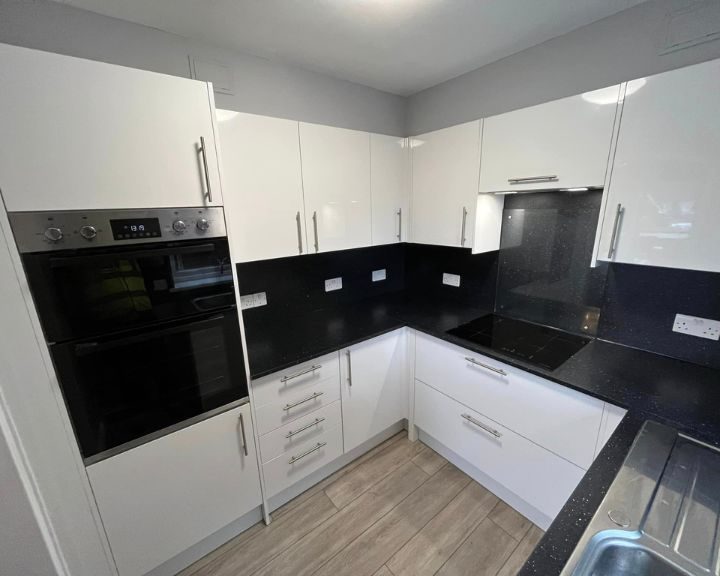 Things To Do in Wokingham, ENG
Weather in Wokingham, ENG
Moderate Rain